Prime Consulting SEO Tools Suite V4.11
A tool to help you write SEO optimised Articles
Developed for Authors and Editorial boards
Write or find a Freelance writer
Work as a Freelancer
A tool to write perfect SEO Articles
SEO Optimised articles, where SEO stands for Search Engine Optimisation, must follow a set of formal rules that come before any qualitative consideration. This, if we want the article to be indexed by search engines like Google.
Once the article is indexed, it is the human factor through high or low click-through-rates that comes into pay, rewarding good articles with a higher ranking.
This tool helps you with step one. Writing a formally perfect article from a SEO point of view.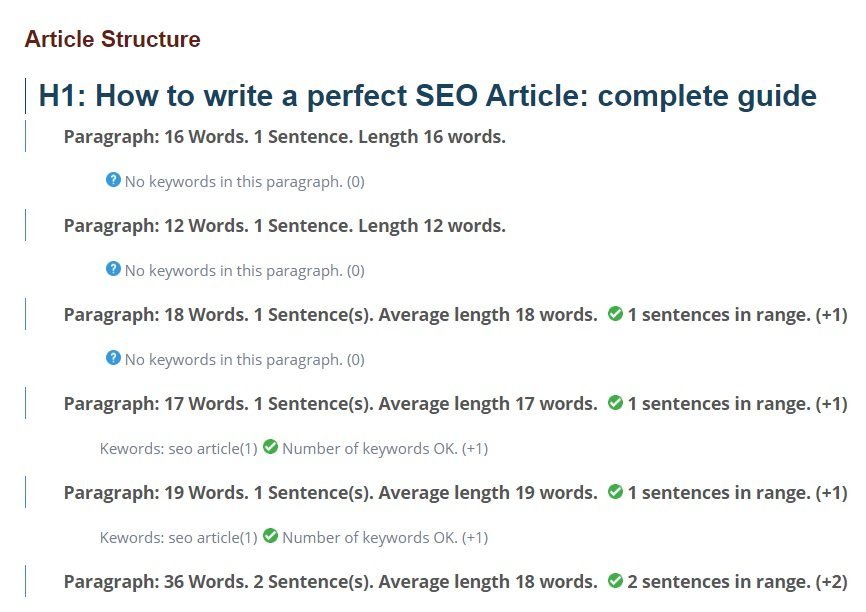 I'm a freelance writer, can I write for you?
Certainly! Not only you can use the tool free of charge but you can become a freelance writer for us. To do so, you must load at least one SEO Article, which we will review your candidature. You can load an old article, nothing you will ever write on this site will ever become public unless it is an article we have bought from you and paid for.
This first article will allow us to evaluate your writing, and will help you familiarise with the Tool. It offers you a guided writing experience which allows you to write perfect SEO articles, at least from a technical point of view, just by following the hints and tips. You must achieve a minimum score of 6 to be considered for freelance work.
What does it do and how does it help me?
The Tool guides the writer, through precise hints and tips, in writing a perfect Article, from a SEO and indexing perspective. Note however that an article may well pass all the algorithmic checks and remain a poor article from a humam point of view, so proof-reading by an editor is always required. An article however is initially indexed on the basis of technical criteria only. For this reason the tool concentrates on guiding you in writing technically perfect SEO Articles.

I'm the Chief Editor of an Editorial Board, can this tool help me?
Absolutely! It is free to use the tool, by registering on the website. You can use it to review articles written by you or your colleagues and evaluate suggested improvements. Alternatively, you can contact us if you wish to use the Tool to manage a Virtual Editorial Board.
With this functionality you will be able to write specifications for SEO Articles you want your writers to write, with deadlines and guidelines. You can write specifications and leave the wirter to choose or assign an article to a specific writer.
You can also publish guidelines for articles to be written by our freelance writers, these will be made public and once a writer has written the article, it will be checked for quality and plagarism for a top quality article. If you wish to use the Virtual Editorial Board please contact us for a quote which will depend on the number of writers and editors.
How much do you pay for an article?
The value of an article depends on its length in words, multiplied by the SEO Score calculated by our algorythm which also depend on the field your are writing for. Some pay better, the SEO Score goes from 0 to 10. We typically don't accept articles with a Score lower than 7.
The tool will show tips to improve the article with its associated value so you can correct the most important things first and see the value increase. Regardless of SEO Score, final acceptance of an article is subject to the approval of our chief editor. If an article is rejected it won't be paid for nor it will be published.
As well as checking for quality and structure, our chief editor checks for originality and pagiarism. Only properly quoted text is admitted, cut & paste of sections of the articles may result in the banning from the platform.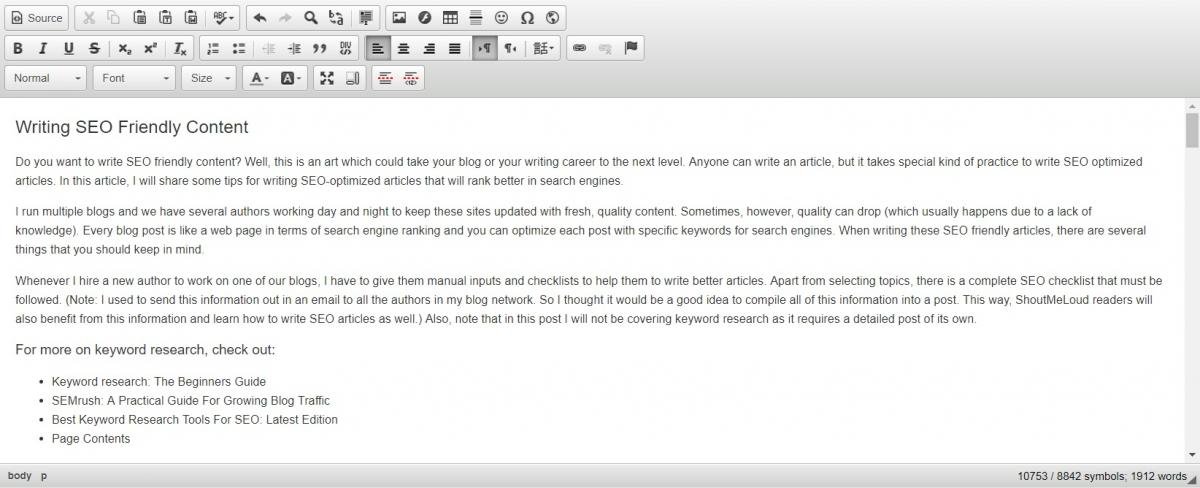 Can I buy content for my own website?
Certainly, our chief editor will discuss the requirements for your article or series of articles and can also offer you core semantics search services to maximise the cost benefit of having SEO Articles written for your website.
The articles will be written by selected freelancers and individually verifified by our chief editor for quality, adhererence to the guidlines, and plagiarism, to guarantee unique and original content.
Gli articoli verrano scritti per voi su commissione e verificati dal nostro capo redattore per qualità, rispetto delle linee guida e plagio, così da assicurare contenuti unici e originali.
How much does it cost to use the tool?
The tool is currently free to use. If you are interested in becoming a freelance writer you have to load at least an article and achieve a minimum score of 6. The article will remain private and used for the initial evaluation only.
If you don't complete this step, you will not be enabled as a freelance writer and cannot be considered for paid work. The process is entirely privacy protected and nothing you will write will be visible to the public.
For paid articles, intellectual property remains with the writer, but in selling an article you give us full commercial rights over the article without attribution. You may not publish the article elsewhere.